ONTARIO Grof® Breathwork Retreat Oct. 18-22, 2023 near Hamilton & Brantford at Five Oaks Centre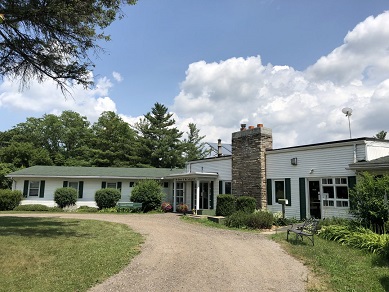 ONTARIO Grof® Breathwork Retreat Oct. 18-22, 2023 near Hamilton & Brantford at Five Oaks Centre
Take a break from fast paced modern life to do restorative inner journey work in a natural setting. Stan Grof's tried and true approach to using breath as an entheogen is comparable to the use of spirit plant and psychedelic medicines. Grof's approach induces deep holotropic states of consciousness by a combination of very simple means – accelerated breathing, evocative music, and a special bodywork that helps to release residual bioenergetic and emotional blocks. Participants experience two sessions as a breather and two sessions sitting for another persons breathwork session. As a not-for-profit society, GLT Canada is committed to affordable training.
Grof® Breathwork, with certification through international Grof® Legacy Training programs, is the holotropic breathwork brand launched in 2020 by Stan and Brigitte Grof to meet the training needs of the psychedelic renaissance (https://grof-legacy-training.ca/). This retreat is the experiential companion to the web-based 'Way of the Psychonaut' foundational courses, initial steps to certificates in breathwork and psychedelic therapy. Grof certified trainers (Dr Neil Hanon and Carolyn Green PhD) are professionals with decades of experience with breathwork and other entheogens. No prior experience or training aspirations are required to join this retreat however. Stan and Brigitte Grof aim to make this experience and the knowledge Stan has accumulated over a lifetime available to anyone who wants it.
Five Oaks Centre provides privacy in a natural and relaxed setting at this time of the year with summer camps over.  Those with an interest in facilitating medicine journeys are trained in Grof protocols. These retreats are therefore also useful for those who have a holotropic breathwork requirement from other training program such as CIIS or MAPS.  Grof's approach came from psychedelic journeys, were adapted for breathwork and then adapted back for current research into psychedelic medicines.
$1300 includes meals, shared accommodation and retreat fees
Retreat objectives
Through use of Grof® Breathwork, experience and integrate non-ordinary experiences to build a more solid foundation for your personal growth and development and a foundation for practice
Develop a sophisticated understanding of the unfolding of the psyche towards wholeness
Come to trust your "inner healer" to guide you and those you assist to extraordinary experiences
Come away with key principles for safely navigating these new realms
Wednesday

Arrival after lunch

1 pm Check in – Registration

2-4:30 Welcome and Opening Circle

5:30 Dinner

7:00 Introduction and preparation for Grof Breathwork

Thursday

7:30-8:30am – Breakfast

10:00am – First breathwork session starts

(breather and sitter pairs alternate)

Mandala drawing
1:00 – Break/ Lunch

2 – 5:00 pm Second Breathwork session

6:00pm – Dinner

7:00 Integration Circle

Friday
7:30-8:30am – Breakfast
9:00am – Grof Breathwork protocol and principlesBreak/ Lunch
2 – 5:00 pm Second Breathwork session6:00pm – Dinner

7:00pm – Evening integration and Q&A

Saturday
7:30-8:30am – Breakfast
9:00am –Grof Expanded Cartography of the Psyche
Break/ Lunch
2 – 5:00 pm Second Breathwork session6:00pm – Dinner7:00pm – Evening integration and Q&A
Sunday
7:30-8:30am – Breakfast
9:00am –   Integration principles and practices11:00 – Closing circle and farewell
For more information about this retreat email GrofCanada@gmail.com